About
Schoenstatt Academy
Schoenstatt Academy is an initiative by Schoenstatt fathers, providence region, Kerala. Schoenstatt Movement has its transformational presence in different countries and moulded many free, firm personalities.
Campus life
Sports
Yoga
Karate
Library
Spoken English Classes
Top Courses
Courses Offered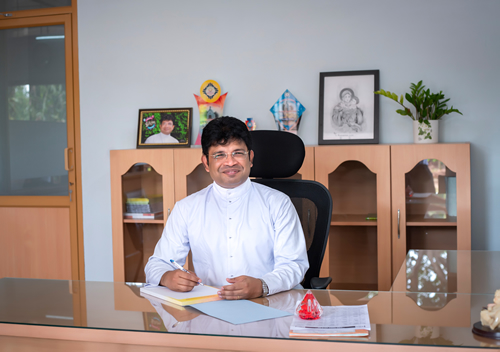 Principal's message
It is our joy to welcome all of you to Schoenstatt Academy. Our campus awaits the new comers, who will bring innovative ideas to lead the change for growth and transformation. The faculty here gears up to impart quality education welcomes you all. Let us together start the ride for better future.
Extension Services
Schoenstatt Language Academy
Schoenstatt Academy for life Transformation and Transfusion.
Career Guidance
Vision Statements
To recreate, connect and liberate the self and others through transformative education
Mission Statements
To provide quality education for holistic development and to make an impact on social and economic transformation.